Our extensive background in construction and geotechnical inspection means that FSG can provide clients with practical advice and high level construction supervision, verification and sign off services during construction phase.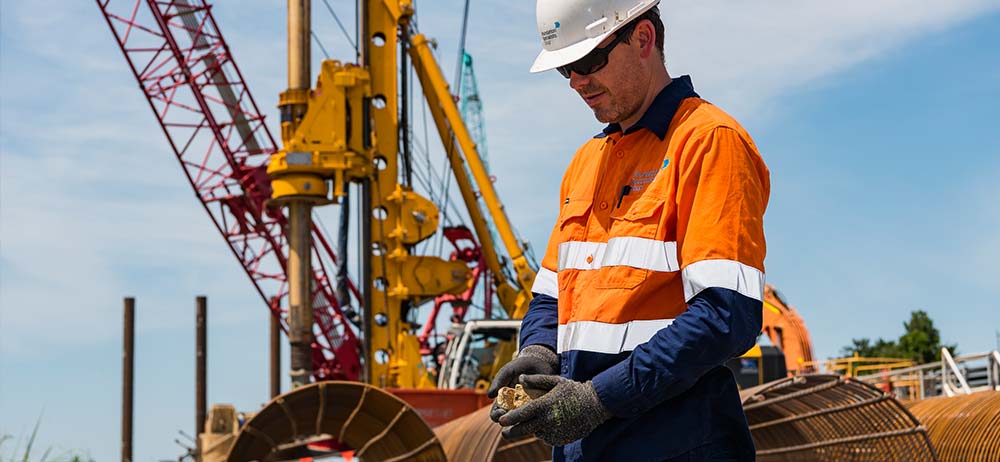 Our experienced engineers are able to make the right decisions on site and minimise construction delays.
Specification Development
Verification and Sign-Off
Geotechnical Inspection and Supervision
Specification Development
Poorly considered project specifications and sign off processes are a common cause of delays and commercial risk on large infrastructure and resource projects. FSG provides its client with advice on a wide variety of geotechnical and foundation specifications and verification procedures which enable the responsibilities of the parties to be clearly defined and risks be allocated to the parties best able to control and manage them. By clearly defining responsibilities and risks the construction, verification and sign-off processes can be streamlined and delays to critical path works can be avoided.
Verification and Sign-Off
Verification of foundations, working platforms and earthworks by an independent specialist authority is a requirement in many projects to assure that geometry, quality and performance complies with design specifications. Our extensive knowledge as Australia's largest pile testing company and our specialist geotechnical testing equipment (LFWD and PANDA) makes FSG an industry leader in geotechnical verification and sign off.