Foundation engineering is the core of our business. FSG's services in this field include:
Detailed, Concept and Tender Design
Deep foundations
Earth Retention Structures
Ground Improvement
Design optimization
Peer Review
Value Engineering
Procurement Advice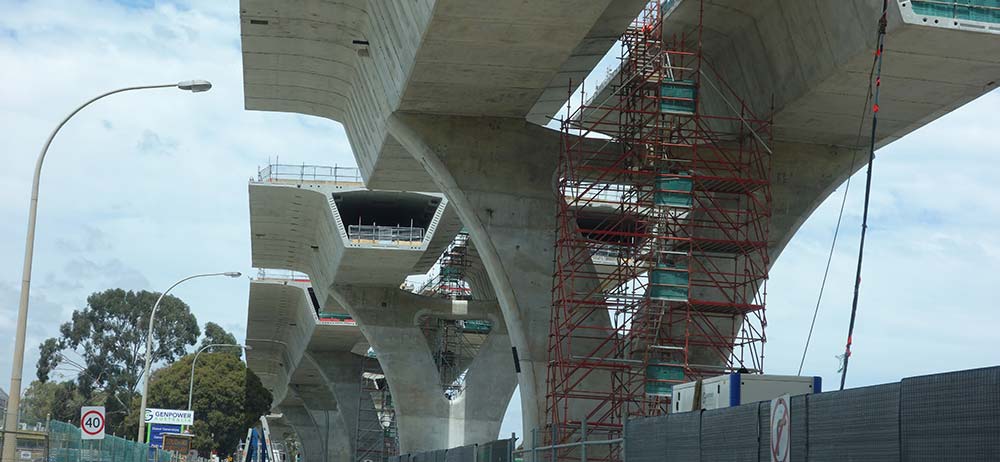 Detailed, Concept and Tender Design
Having the right Concept Design for the foundation and retention system can be the difference between winning and losing a major bid. Having a buildable concept design once you have secured the project, can have a major impact on the ability of the project to be successfully delivered. At FSG we understand the link between concept design, detailed design and construction.
FSG's design and construction experience means that we understand that winning and delivering successful foundation projects involves a number of key ingredients:
Understanding the overall needs of the project – the requirements of the owner, the community, the structure and the environment in which it must be constructed;
Understanding the key areas of risk and reward – program, durability and serviceability of the structure, site access, groundwater and ground conditions;
By understanding the key drivers for the project the right design approach and construction technique can be selected. Our solutions are tailored to minimise construction time, cost and risk whilst still meeting, or exceeding the project performance criteria.
Deep foundations and Earth Retention Structures
Ensuring constructability and cost effectiveness from the outset is critical to successful pile and retention system design. FSG directors and staff have direct industry experience in the design and construction of a comprehensive range of pile types, including bored and CFA piles, precast and steel driven piles, cast-in-situ displacement piles, as well as a broad range of ground improvement and retention systems. This practical experience, coupled with innovative and state-of-the-art analytical techniques and a realistic understanding of pile performance from FSGs extensive pile testing activities, provides valuable input to our design and analytical processes.
Our blend of industry experience and high level analytical expertise is a significant asset to our clients. FSG is uniquely placed to develop optimal design solutions, in concert with consideration of key constructability and commercial factors that are critical to successful project delivery.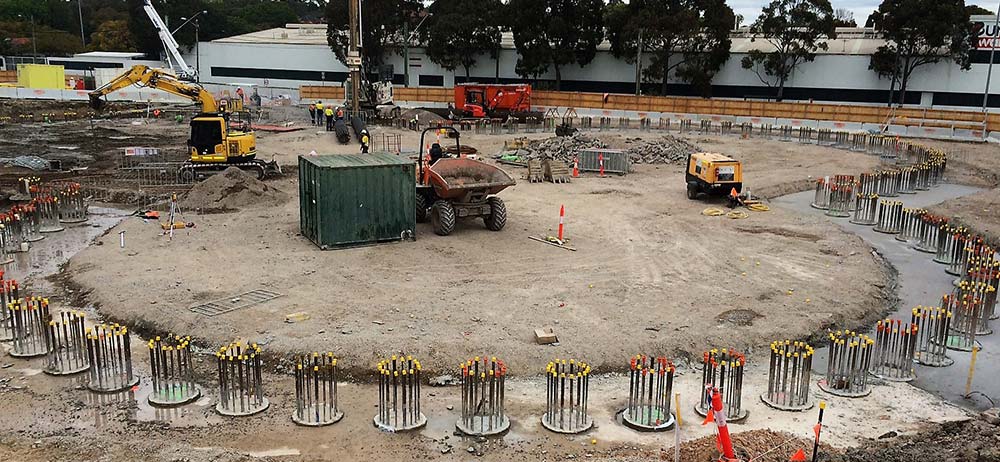 Ground Improvement
Ground improvement is an area of significant growth and innovation in the deep foundations industry. The knowledge and experience of our personnel in the design and construction of a broad range of ground improvement systems, including rigid inclusions, soil mixing, stone and sand columns, dynamic compaction, dynamic replacement and jet grouting is a significant asset in developing design solutions for difficult ground conditions. Again, practical experience and commercial understanding is used in conjunction with the most advanced computer modelling software and analytical techniques to optimise both design and constructability outcomes.
Design Optimisation
Most conventional design approaches focus on technical optimization, with economics being evaluated afterwards. FSG utilises a design approach that considers the construction economics as well which results in a foundation that has the minimum cost. The use of state of the art optimization techniques in geotechnical design has the potential to generate significant savings in cost and time of geotechnical works and structures. Design optimisation is a fundamental aspect of everything we do at FSG.
Peer Review and Value Engineering
FSG is regularly asked to provide specialist geotechnical support or peer review services with a view to enhancing both practicality and efficiency in design solutions. FSG has a strong track record of value engineering and risk mitigation and management input on a broad range of deep foundation and retention projects. Our extensive construction experience and position as Australia's largest pile testing company, makes us uniquely placed to review piling and retention solutions from both a technical and commercial perspective. Our review approach can be summarised as:
Are the geotechnical design parameters a true reflection of the ground conditions on site?
Has the appropriate design technique been adopted?
Has the right construction technique been selected for the project in the context of the performance criteria, the ground conditions, the access constraints and the project timeline?
Can it be built faster, cheaper, better?
Procurement Advice
FSG possesses extensive experience in the provision of procurement advice to clients, consultants and contractors involved in the construction of deep foundations and retention structures. In addition to technical expertise, FSG directors Ben Collingwood and Jim Slatter have extensive senior management experience in national piling companies which make FSG a highly credible source to provide services such as procurement options, contract review, risk analysis, subcontractor evaluation and negotiation.