Rio Tinto is expanding the capacity of the Iron Ore port at Cape Lambert, WA. Part of these works included the construction of a new transfer station for the new conveyor belt system. FSG has carried out a range of works for this project. Initially, this involved optioneering and advice on the most cost effective solutions for the foundation of the transfer station, taking into account required raw materials, constructability and risks and opportunities. Based on this preliminary study, Rio Tinto engaged FSG to carry out a detailed design of two options: open steel tubular piles and bored piles.
During the detailed design phase, the FSG design engineers worked closely with the lead structural engineer of the project to deliver significant savings and to resolve a range of technical and commercial issues before they could impact on project delivery. Carefully prepared technical specifications for the piling works provided clarity and certainty to both client and contractor in the tendering and delivery phase.
FSG advised the client during the tender process in relation to both technical and commercial aspects of the piling contractors' proposals.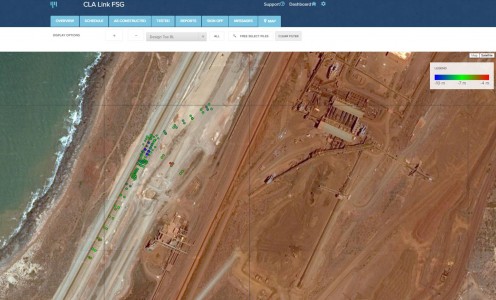 During the construction phase, FSG had a full time site presence to support the EPCM consultant, SKM/Jacobs, in the delivery of the preferred foundation scheme – open steel tubular piles. A total of 110 steel tubes, sized 610, 762 and 914mm were installed by Piling Contractors, and tested and signed-off by FSG in a highly successful piling operation.
Another piling project delivered within budget and ahead of schedule by having the right people, in the right roles, at the right time.